Formalism
Accurate meta-GGA functionals for accurate ground state properties of finite and extended systems.
Hybrid density functional.
Orbital-dependent functionals.
Exchange-Correlation functionals in three-dimensions.
Long-range corrected hybrid functionals for molecular systems.
Screened meta-GGA hybrids for solids.
Development of the Pseudo-potential approach for meta-GGA functionals in plane wave basis set codes.
Development of the accurate semi-local exchange potential for band gap calculations.
Applying meta-GGA range-separated functionals in the time-dependent DFT.
TDDFT applied to molecules and solids with meta-GGA kernels.
Implementation of meta-GGA range-separated hybrid functionals in the all-electron codes.
Development of dielectric dependent meta-GGA level range-separated hybrid functionals.
Use of non-local van der Waals density functionals with semi-local exchange-correlation functionals.
Study of non-local electron correlation in biological molecules and their interaction with metal surfaces.
Study of the meta-GGA level hybrid functionals in the prediction of excited state properties: A comprehensive comparison with many body GW approximations.
Recent Activities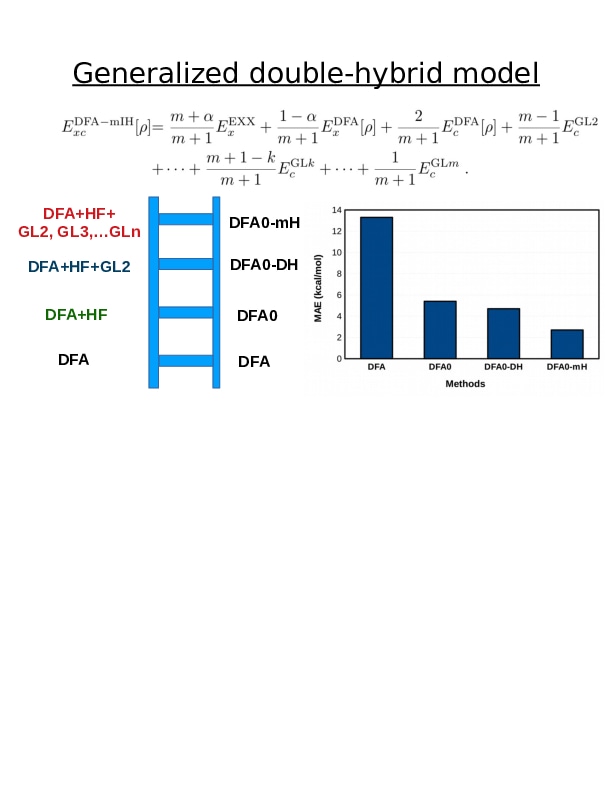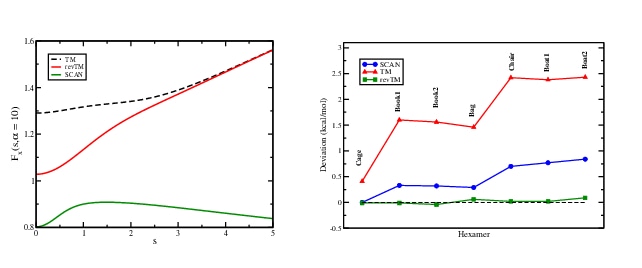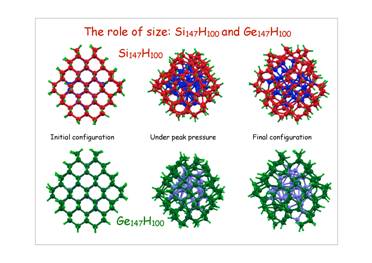 Recent Activities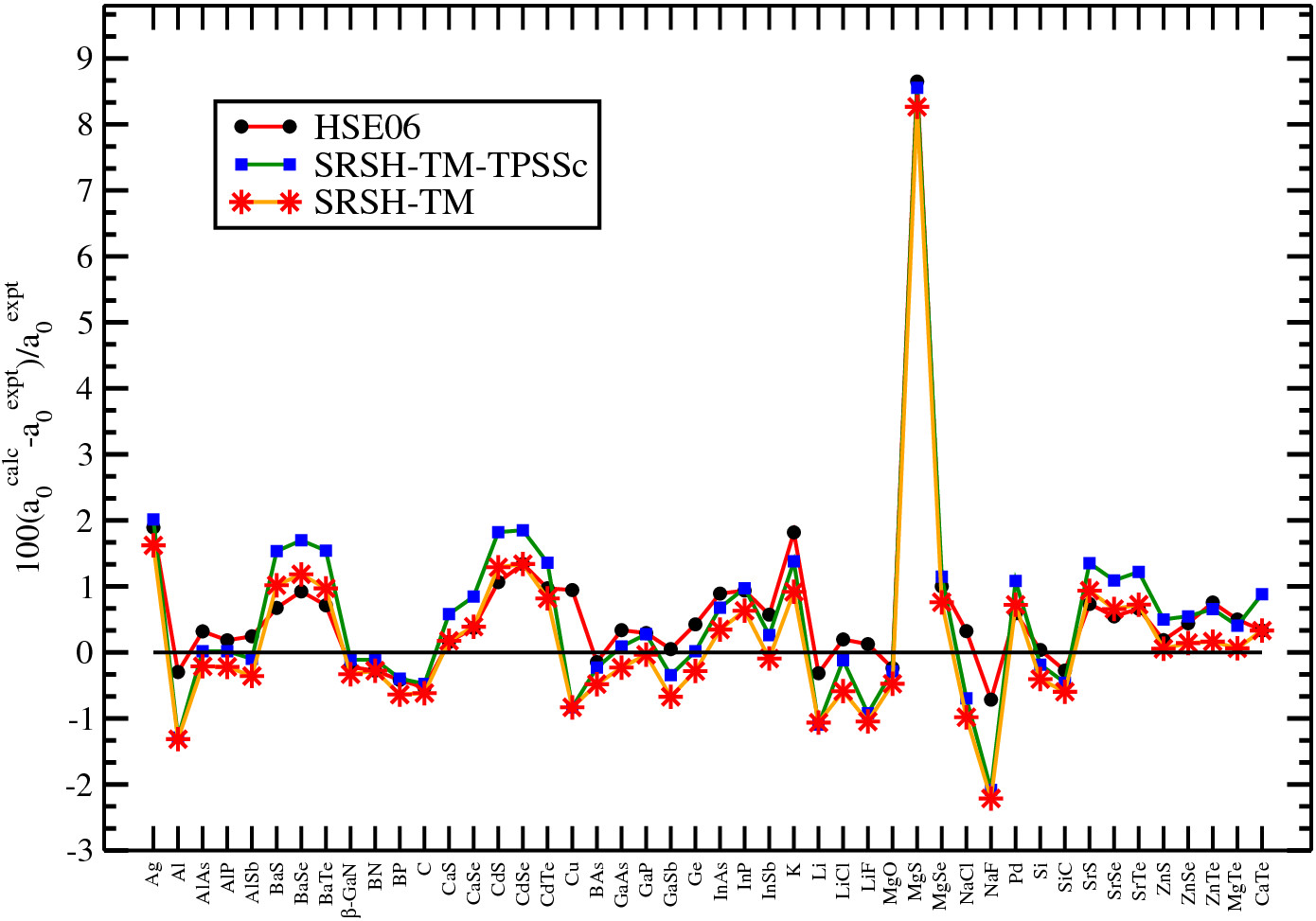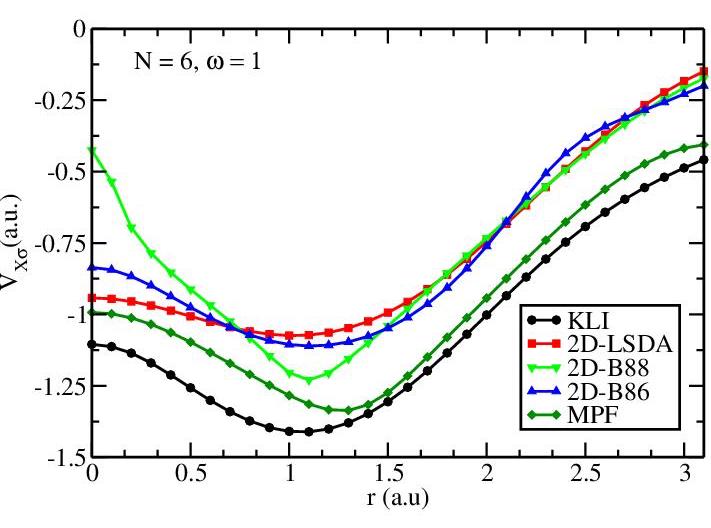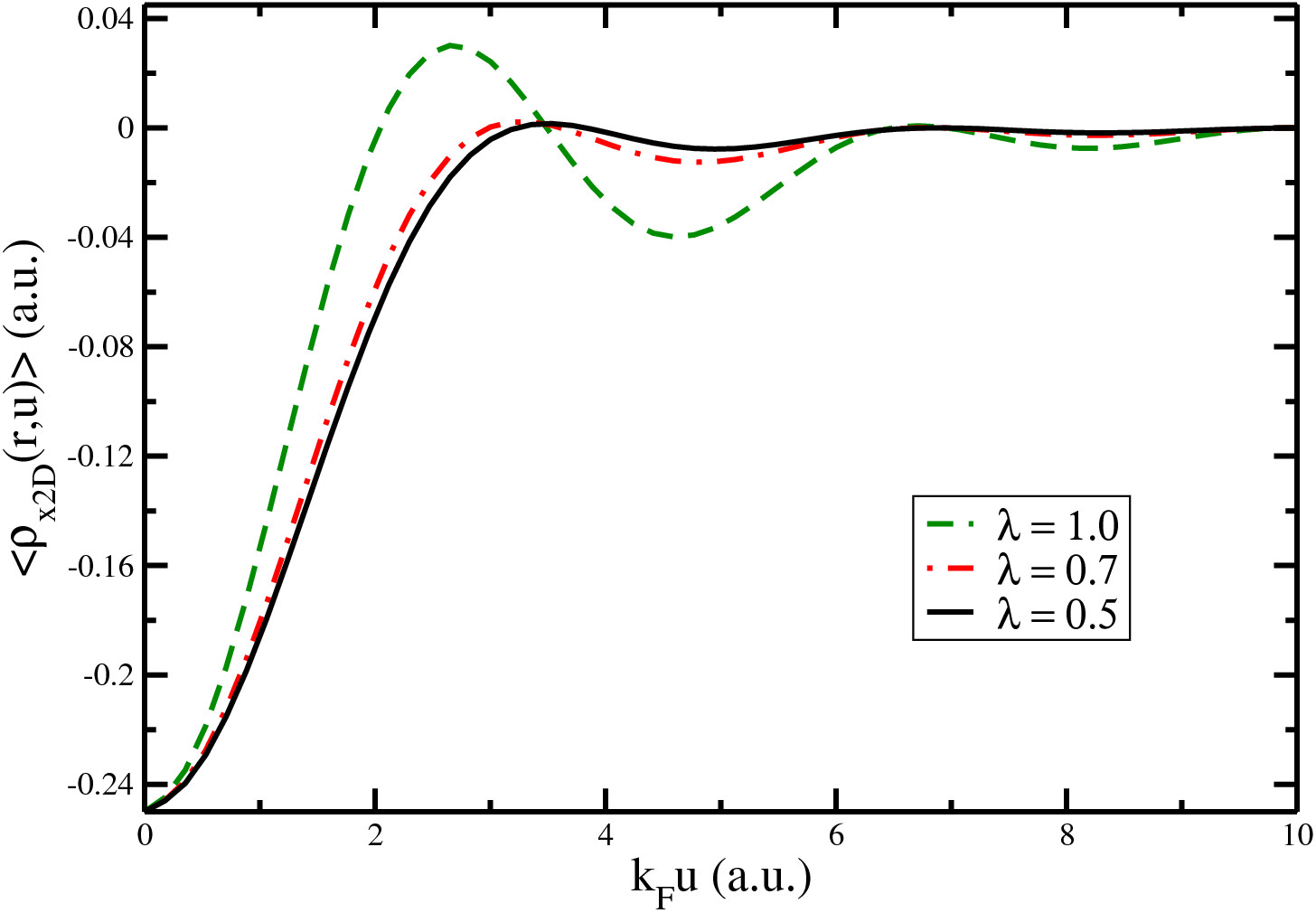 Available Positions

Postdoc

Applications for a postdoctoral position is invited at the DFT-QSG of School of Physical Sciences, National Institute of Science Education and Research (NISER), India. (Starting date as soon as possible). TOPIC: One postdoctoral research fellow position is available at the Density Functional Theory and Quantum Simulations Group of School of Physical Sciences, NISER, India. About the project: Our group focuses on forefront development and computational methods at the interface of physics, chemistry, and materials science (http://www.niser.ac.in/~psamal/). The topic of our current research projects deals with the application of novel approaches in the field of ground and excited-state properties of materials. Also, we develop various density functional methods to understand material properties. To understand the properties of the material we use various freely and commercially available codes such as NWChem, Quantum Espresso, deMon2k, WIEN2k, VASP, FHI-AIMS, Q-Chem, Molpro, ADF, SIESTA, ABINIT, and other ETSF codes. Our various developed methods are interfaced with the aforementioned codes. Application of our developed methods in material science will allow unprecedented new insight in the field of material research. The project may be carried out in collaboration with other research groups. Candidate Requirements: The position is open for Indian nationals only. The potential candidate should have submitted the Thesis or obtained his/her Ph.D. degree within two to three years from the date of application (at least two months to spare). We are looking for motivated, creative, ambitious candidates who can work with other group members. The candidate should possess and have demonstrated a strong background in using density functional theory (DFT) and many-body perturbation theory (MBPT) techniques (In addition, ab-initio molecular dynamics, DMFT, DMRG, QMC, and machine learning experiences will be onus.) in Physics, Chemistry, Computational Materials Science and Engineering. A strong application will include an innovative, original, and feasible research proposal. Prior knowledge in the above mentioned DFT codes will be quite handy. The anticipated salary is around INR50000+HRA and it will vary depending on experience. The term of the contract is for one year from the date of hiring and will be extended to one more year on satisfactory progress. Applications: Interested candidates are encouraged to send their application documents (cover letter, Curriculum Vitae, publication list, diplomas, description of research experience and motivation, names of at least two academic references) as one pdf document per e-mail to Prof. Prasanjit Samal (E-mail: psamal@niser.ac.in). Start date: as soon as possible.

Ph.D.

Eligibility: Ph.D. students must be admitted to School of Physical Sciences, NISER. For PhD position, the candidate must have a good background in Condensed matter physics, Quantum mechanics, Mathematical physics, electrodynamics and atoms, molecular physics.

M.S.

Eligibility: Bachelors degree in Science or Engineering with Physics as a major or minor.
Sushant Kumar Behera, Madhavi Ahalawat, Subrata Jana, Prasanjit Samal and Pritam Deb "Renormalization group analysis of weakly interacting van der Waals Fermi system" In: J. Phys.: Condens. Matter. Accepted Manuscript (In Press) (2021); doi:10.1088/1361-648X/ac0ab3.
Subrata Jana, Sushant Kumar Behera, Szymon Śmiga, Lucian A Constantin, and Prasanjit Samal "Improving the applicability of the Pauli kinetic energy density based semilocal functional for solids" In: New J. Phys. 23, 063007 (2021).
Abhilash Patra, Subrata Jana, Prasanjit Samal, Fabien Tran, Leila Kalantari, Jan Doumont, and Peter Blaha "Efficient Band Structure Calculation of Two-Dimensional Materials from Semilocal Density Functionals" In: J. Phys. Chem. C 125(20), 11206–11215 (2021).
Rabeet Singh, Ashish Kumar, Manoj K Harbola, and Prasanjit Samal "Corrigendum: Semianalytical wavefunctions and Kohn–Sham exchange–correlation potentials for two-electron atomic systems in two-dimensions(2020 J. Phys. B: At. Mol. Opt. Phys. 53 035001)" In: J. Phys. B: At. Mol. Opt. Phys. 54 049501 (2021).
Bikash Patra, Subrata Jana, Lucian A Constantin, and Prasanjit Samal "Correct Structural Phase Stability of Fe$S_2$, Ti$O_2$, and Mn$O_2$ from a Semilocal Density Functional" In: J. Phys. Chem. C 125(7), 4284-4291 (2021).
Subrata Jana, Abhilash Patra, Szymon Śmiga, Lucian A. Constantin, and Prasanjit Samal "Insights from the density functional performance of water and water-solid interactions: SCAN in relation to other meta-GGAs" In: J. Chem. Phys. 153, 214116 (2020).
Subrata Jana, Szymon Śmiga, Lucian A. Constantin and Prasanjit Samal "Generalizing double-hybrid density functionals: impact of higher-order perturbation terms" In: J. Chem. Theory Comput. (2020)(Accepted)
Subrata Jana, Bikash Patra, Szymon Śmiga, Lucian A. Constantin and Prasanjit Samal "Improved solid stability from a screened range-separated hybrid functional by satisfying semiclassical atom theory and local density linear response" In: Phys. Rev. B 102, 155107 (2020)
Abhilash Patra, Subrata Jana and Prasanjit Samal "A way of resolving the order-of-limit problem of Tao-Mo semilocal functional" In: J. Chem. Phys. 153, 184112 (2020)
Abhilash Patra, Bikash Patra, Lucian A Constantin and Prasanjit Samal "Electronic band structure of layers within meta generalized gradient approximation of density functionals" In: Phys. Rev. B 102, 045135 (2020)
Abhilash Patra, Subrata Jana, Lucian A Constantin and Prasanjit Samal "Efficient yet accurate dispersion-corrected semilocal exchange–correlation functionals for non-covalent interactions" In: J. Chem. Phys. 153, 084117 (2020)
Abhilash Patra, Subrata Jana, Lucian A. Constantin, Letizia Chiodo, Prasanjit Samal "Improved transition metal surface energies from a generalized gradient approximation developed for quasi two-dimensional systems" In: J. Chem. Phys. 152, 151101 (2020)
Subrata Jana, Abhilash Patra, Lucian A. Constantin, and Prasanjit Samal "Screened range-separated hybrid by balancing the compact and slowly varying density regimes: satisfaction of local density linear response" In: J. Chem. Phys. 152 (4), 044111 (2020)
Subrata Jana, Lucian A. Constantin and Prasanjit Samal "Accurate Water Properties from an Efficient ab Initio Method" In: J. Chem. Theory Comput.16(2),974-987(2020)
Rabeet Singh, Ashish Kumar, Manoj K Harbola, Prasanjit Samal. "Semianalytical wavefunctions and Kohn–Sham exchange-correlation potentials for two-electron atomic systems in two-dimensions" In: J. Phys. B: At. Mol. Opt. Phys. 53, 035001(2020)
Bikash Patra, Subrata Jana, Lucian A Constantin, Prasanjit Samal. "Relevance of the Pauli kinetic energy density for semilocal functionals" In: Phys. Rev. B 100, 155140(2019)
Bikash Patra, Subrata Jana, Lucian A Constantin, Prasanjit Samal. "Efficient band gap prediction of semiconductors and insulators from a semilocal exchange-correlation functional" In: Phys. Rev. B 100, 045147(2019)
Subrata Jana, Abhilash Patra, Lucian A Constantin, Hemanadhan Myneni, Prasanjit Samal. "Long-range screened hybrid-functional theory satisfying the local-density linear response" In: Phys. Rev. A 99, 042515(2019)
Subrata Jana, Kedar Sharma, Prasanjit Samal. "Improving the performance of Tao-Mo non-empirical density functional with broader applicability in quantum chemistry and material sciences" In: J. Phys. Chem. A 123, 6356(2019)
Abhilash Patra, Subrata Jana, Hemanadhan Myneni, Prasanjit Samal. "Laplacian free and asymptotic corrected semilocal exchange potential applied to the band gap of solids" In: Phys. Chem. Chem. Phys. 21, 19639(2019)
Subrata Jana, and Prasanjit Samal. "Screened hybrid meta-GGA exchange–correlation functionals for extended systems" In: Phys. Chem. Chem. Phys. 21, 3002(2019)
Subrata Jana, Kedar Sharma, and Prasanjit Samal. "Assessing the performance of the recent meta-GGA density functionals for describing the lattice constants, bulk moduli and cohesive energies of alkali, alkaline-earth, and transition metals." In: J. Chem. Phys. 149, 164703(2018)
Subrata Jana, Abhilash Patra, and Prasanjit Samal. "Assessing the performance of the Tao-Mo semilocal density functional in the projector-augmented-wave method". In: J. Chem. Phys. 149, 044120(2018)
Abhilash Patra, Subrata Jana and Prasanjit Samal. "Inhomogeneity induced and appropriately parameterized semilocal exchange and correlation energy functionals in two-dimensions". In: J. Chem. Phys. 118, 134117(2018)
Abhilash Patra, Subrata Jana and Prasanjit Samal. "A Parameter-Free Semilocal Exchange Energy Functional for Two-Dimensional Quantum Systems". In: J. Phys. Chem. A 122, 3455(2018)
Subrata Jana, Abhilash Patra and Prasanjit Samal. "Gradient approximated exchange energy functionals with improved performances for two-dimensional quantum dot systems". In: Phys. E 97, 268 (2018)
Subrata Jana and Prasanjit Samal. "Exploration of near the origin and the asymptotic behaviors of the Kohn-Sham kinetic energy density for two-dimensional quantum dot systems with parabolic confinement ". In: J. Chem. Phys. 148, 024111 (2018)
Subrata Jana and Prasanjit Samal. "A meta-GGA level screened range-separated hybrid functional by employing short range Hartree-Fock with a long range semilocal functional ". In: Phys. Chem. Chem. Phys., 20, 8991-8998 (2018)
Bikash Patra , Subrata Jana, and Prasanjit Samal. "Long-range corrected density functional through the density matrix expansion based semilocal exchange hole". In: Phys. Chem. Chem. Phys., 20, 8991-8998 (2018)
Subrata Jana, and Prasanjit Samal. "Semilocal Exchange Energy Functional for Two-Dimensional Quantum Systems: A Step Beyond Generalized Gradient Approximations". In: J. Phys. Chem. A 121, 25, 4804-4811 (2017)
Manoj K Harbola, M Hemanadhan, Md Shamim and P Samal. "Excited-state density functional theory". In: J. Phys.: Conf. Ser. 388 012011 (2012)
Moshiour Rahaman, Shreemoyee Ganguly, Prasanjit Samal, Manoj Kumar Harbola, Tanusri Saha- Dasgupta, Abhijit, Mookerjee. "A local-density approximation for the exchange energy functional for excited states: The band-gap problem". In: Physica B 404, 1137 (2009)
Manoj K. Harbola, Md. Shamim, Prasanjit Samal, Moshiour Rahaman, Shreemoyee Ganguly, and Abhijit Mookerjee"Time-Independent Excited State Density Functional Theory". In: AIP Conference Proceedings 1108, 54 (2009))
Manoj K Harbola and Prasanjit Samal. "Time-independent excited-state density functional theory: study of 1s22p3(4S) and 1s22p3(2D) states of the boron isoelectronic series up to Ne5+ ". In: J. Phys. B: At. Mol. Opt. Phys. 42 015003 (2009)
Prasanjit Samal, and Manoj K Harbola. "Analysis of Floquet formulation of time-dependent density-functional theory". In: Chem. Phys. Lett. 441, 167-169 (2007).
Prasanjit Samal and Manoj K Harbola. "Exploring foundations of time-independent density functional theory for excited statesJ. Phys. B: At. Mol. Opt. Phys. 39 4065 (2006)
Prasanjit Samal, Manoj K. Harbola, and A. Holas. "Density-to-potential map in time-independent excited-state density-functional theory Chem. Phys. Lett. 419, 217(2006)
Prasanjit Samal, and Manoj K. Harbola. "Local-density approximation for the exchange energy functional in excited-state density functional theory J. Phys. B: At. Mol. Opt. Phys. 38 3765 (2005)
Address
Dr. Prasanjit Samal
FC - 405 (Off.), School of Physical Sciences
National Institute of Science Education and Research (NISER), Bhubaneswar
PO- Bhimpur-Padanpur, Via- Jatni, District:- Khurda PIN-752050, Odisha, INDIA
Phone : +91-674-2494283, Fax : +91-674-2494262
psamal@niser.ac.in